The Adventure Club Jam of the Week: St Vincent "Digital Witness"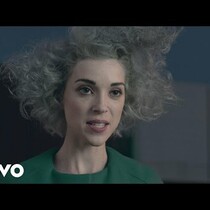 Posted February 24th, 2014 @ 10:37pm
I've been wearing this record out on Sunday nights. But can you blame me? Dallas' very own Annie Clark describes it as a party record you could play at a funeral.
Her self-titled record is out today. Do yourself a favor and scoop it up.